Vonetta McGee (January 14, 1945 – July 9, 2010) was an American actress.[1]
[

edit

]

Life and career
Vonetta McGee was born in San Francisco, to Alma and Lawrence McGee. She graduated from San Francisco Polytechnic High School and made her debut in 1968 as the eponymous character in the Italiancomedy Faustina. In the same year she performed alongside Jean-Louis Trintignant and Klaus Kinski in the Western The Great Silence, but became well-known for her parts in the 1972 Blaxploitation films Melinda and Hammer.
In the action thriller Shaft in Africa (1973),
McGee took the role of Aleme, the daughter of an emir, who teaches John Shaft (Richard Roundtree)Ethiopian geography. Vonetta McGee played "Thomasine" in the western action film Thomasine & Bushrod, in 1974. Max Julien portrayed Bushrod in a film intended as a counterpart to the 1967 film Bonnie and Clyde. She also starred alongside Clint Eastwood in the action thriller The Eiger Sanction(1975).
In 1987, McGee married the actor Carl Lumbly; they had one child, Brandon. McGee died from cardiac arrest on July 9, 2010.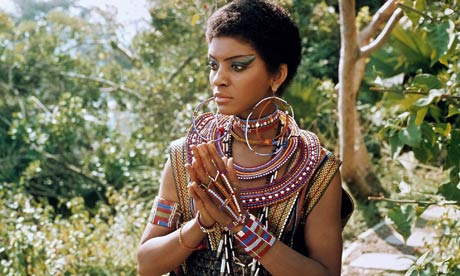 McGee was described as "one of the busiest and most beautiful black actresses" by Times movie reviewer Kevin Thomas in 1972, the year she appeared opposite Fred Williamson in the black action movie "Hammer," and had starring roles in the crime- drama "Melinda" and the horror film "Blacula."
She went on to appear with Richard Roundtree in "Shaft in Africa" (1973), and co-starred with Max Julien in "Thomasine & Bushrod" (1974).
McGee also appeared with Clint Eastwood in the 1975 action-thriller "The Eiger Sanction," prompting The Times' Thomas to write in his review: "Her parrying with Eastwood, verbally and otherwise, is enough to scorch the screen."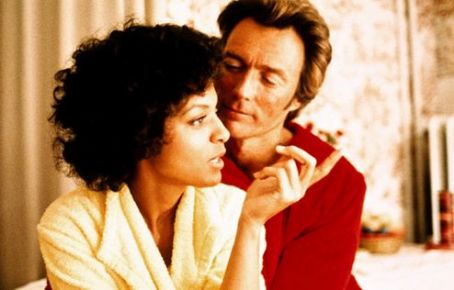 "I was pleased to see her get a role with Clint Eastwood," said Williamson, who knew McGee before they made "Hammer." "Not many black actors had that opportunity to be in a movie where color doesn't matter.
"Vonetta McGee was like a lot of actors and actresses at that time, like myself, Jim Brown, Richard Roundtree, Billy Dee Williams and Pam Grier, in that we had more talent than we were allowed to show because everything was perceived as a black project. Once they categorize you, your marketability becomes limited."
McGee was no fan of the "blaxploitation" label that was attached to many of the films featuring black casts in the '70s.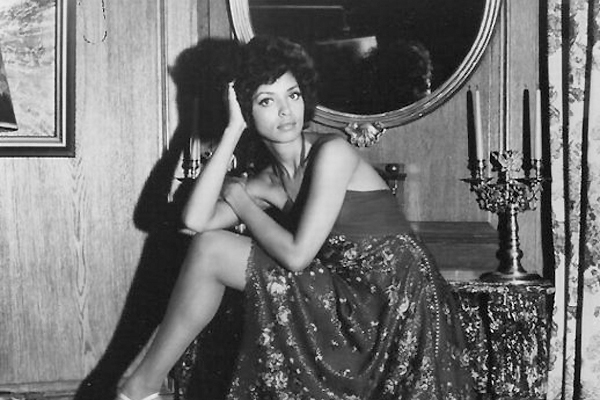 That label, she told The Times in 1979, was used "like racism, so you don't have to think of the individual elements, just the whole. If you study propaganda, you understand how this works."
Although The Times reported that McGee "calls herself one of the lucky graduates of the black-film genre," she pointed out that there was a difference between someone like Diana Ross and other potentially marketable black actresses.
"She has had the luxury of a studio behind her," McGee said. "This is where a lot of us fell short. We all needed a certain amount of protection. But we were on our own."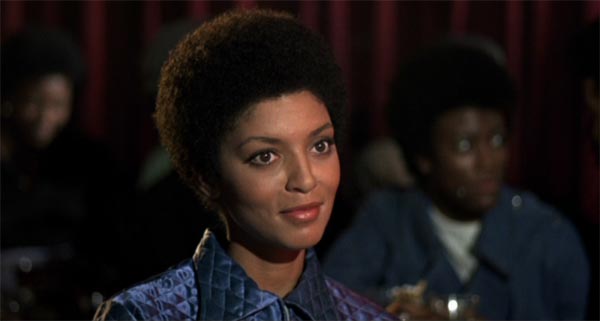 Among McGee's other film credits are "The Lost Man," "Detroit 9000," "Brothers" (in which she played an activist based on Angela Davis), "Repo Man" and "To Sleep with Anger."
In the '80s, her career turned primarily to television.
That included playing Sister Indigo on Robert Blake's short-lived 1985 dramatic series "Hell Town" and playing a social worker who takes a con man played by Jimmie Walker into her home in the syndicated 1987-88 sitcom "Bustin' Loose."