The Mack 1973
R, 110 min.
Genre: Drama
Director: Michael Campus
Cast: Max Julien, Don Gordon, Richard Pryor, Carol Speed, Roger E. Mosley, William Watson,George Murdock, Dick Anthony Williams, Juanita Moore, Paul Harris, Lee Duncan, Sandra Brown, Kai Hernandez, Annazette Chase, Stu Gilliam

Recently released from prison, Goldie (Max Julien) sets up a prostitution ring and wins the award for Mack of the Year. In the process, he must deal with rival pimp Pretty Tony (Don Gordon), crooked cops, and drug dealers. Goldie decides to clean up the streets and gets help from his brother Olinga (Roger E. Mosley) and sidekick Slim (Richard Pryor). The corrupt cops kill Goldie's mother (Juanita Moore) and frame Goldie. Now, the brothers part, but Olinga returns in time to save Goldie, and they kill the corrupt cops. 1 User Review





User Review

---

Entertaining at best
Goldie 03/04/2007

---
he Greatest

1977

PG, 101 min.
Genre: Drama
Director: Tom Gries, Monte Hellman
Cast: Ernest Borgnine, Muhammad Ali, John Marley, Robert Duvall, David Huddleston, Ben Johnson, James Earl Jones, Lloyd Haynes, Paul Winfield, Dina Merrill, Roger E. Mosley,Annazette Chase, Lucille Benson, Skip Homeier

This is the biography of boxer Muhammad Ali who plays himself–beginning as 18-year-old boxer Cassius Clay who wins a Gold medal at the Olympic Games. Later, he trains under Angelo Dundee (Ernest Borgnine) and wins the World Heavyweight title from Sonny Liston (Roger E. Mosley). Now, he converts to Islam, refuses to join the Army, and goes through a three-and-a-half year court battle before returning to the ring to retake the World Heavyweight title. Throughout the film, Muhammad Ali's actual fight sequences are inter-cut into the story.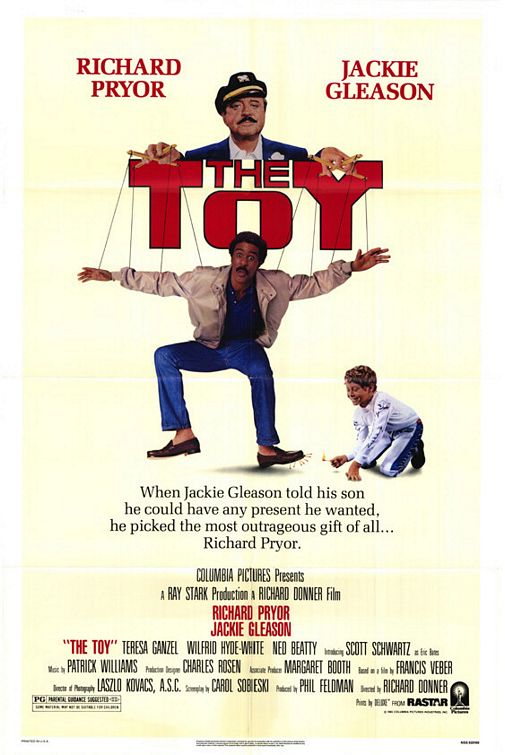 The Toy

1982

PG, 102 min.
Genre: Comedy
Director: Richard Donner
Cast: Richard Pryor, Jackie Gleason, Scott Schwartz, Teresa Ganzel, Ned Beatty, Wilfrid Hyde-White, Annazette Chase, Virginia Capers, Don Hood, Tony King, Karen Leslie-Lyttle, B.J. Hopper,Linda McCann, Ray Spruell, Stocker Fontelieu

When Eric Bates (Scott Schwartz) visits his father U.S. Bates (Jackie Gleason), the millionaire takes his lonely son to a department store and offers the precocious boy anything he wants. Eric chooses a store janitor, Jack Brown (Richard Pryor), and takes the man home as his new "toy." But roles reverse as Jack gradually teaches Eric empathy for others and becomes his devoted friend.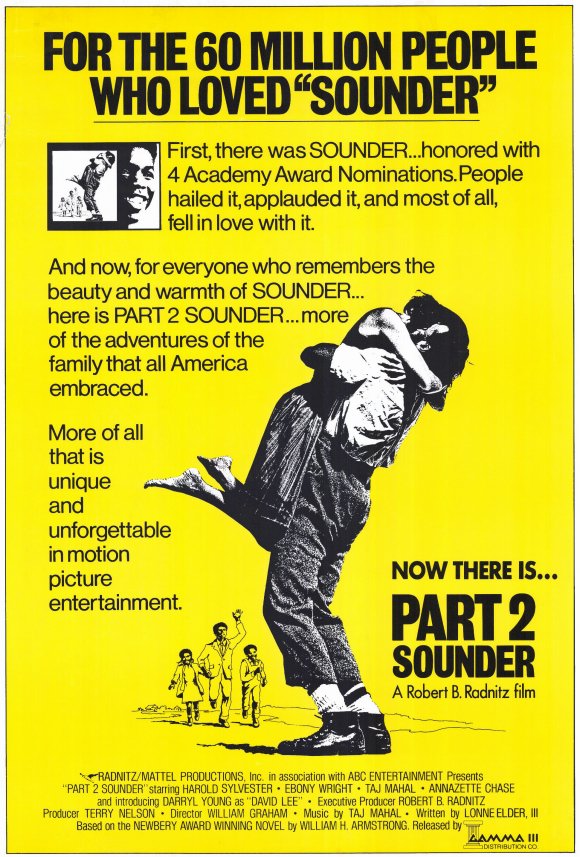 Sounder, Part 2 1976
G, 98 min.
Genre: Family / Drama
Director: William A. Graham
Cast: Harold Sylvester, Ebony Wright, Taj Mahal, Annazette Chase, Darryl Young, Erika Young,Barbara Chaney, Warren Kenner, Sylvia Kuumba Williams, Irene Nofles, Ronald Bolden, Walter Breaux, Kumba

This story continues the events of the Morgan family's life when they help get community involvement in building a much-needed school. 1 User Review





User Review

---

please re-release this movie
cm jones-taylor 08/17/2010
Let the story be told again and again. This is real!

---
Truck Turner

1974

R, 91 min.
Genre: Action / Drama / Thriller
Director: Jonathan Kaplan
Cast: Isaac Hayes, Yaphet Kotto, Alan Weeks, Annazette Chase, Nichelle Nichols, Sam Laws, Paul Harris, Charles Cyphers, Scatman Crothers, Dick Miller, John Kramer, Bob Harris, Jac Emil, Stan Shaw, Wendell Tucker

Mack "Truck" Turner (Isaac Hayes), a former football star, is now a bounty hunter hired to track down an evil pimp. Truck kills the pimp in self defense, which incurs the wrath of the pimp's woman (Nichelle Nichols). She hires the ruthless hit man Harvard Blue (Yaphet Kotto) and his gang of killers to exact revenge on Truck. Standard "blaxpoitation" with musical score by–you guessed it–Isaac Hayes.